It is customary to believe that almost every place that is located in the most touristic squares of a town is focused on tourists: a target that is attributed relative importance with respect to product quality, since it is supposed to be a passing customer, on vacation, to whom everything will seem beautiful, rich and charming. In fact, residents of a tourist town tend to avoid some of these sites for exactly this reason.
And obviously there are exceptions. Both in shops, as in bars and restaurants.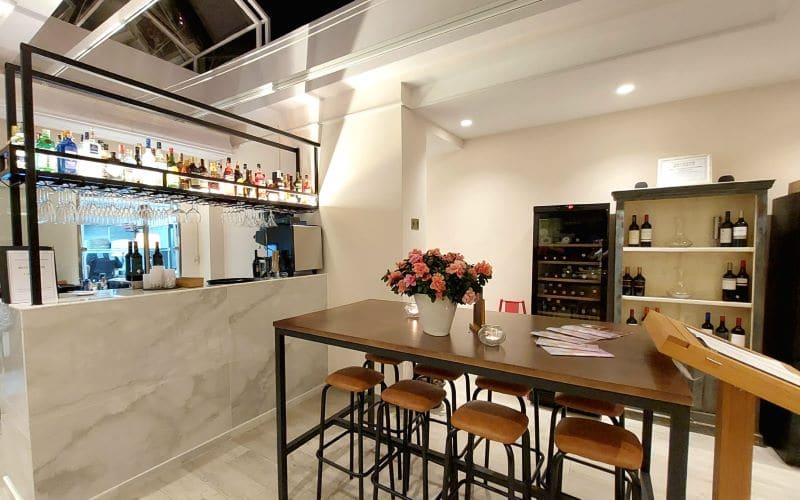 The Candela restaurant, located in Plaza General Chinchilla, in the heart of the old town of Marbella, represents one of these exceptions.
Its location is unbeatable, not only for having one of the most emblematic corners of the center, but also for the charm of its terrace and its balconies with views of the streets of the old town.
Just three months after its opening, Candela is already a gastronomic reference in Marbella and not only because of the quality of its cuisine, but also because you feel at home.
The treatment is very familiar, nothing to do with the typical tourist restaurants where courtesy is an aseptic saying of the waiter on duty.
Although the owner is German, the chef is German and the manager has German origins, the atmosphere, the cuisine and the general environment is pure Spanish, with international touches.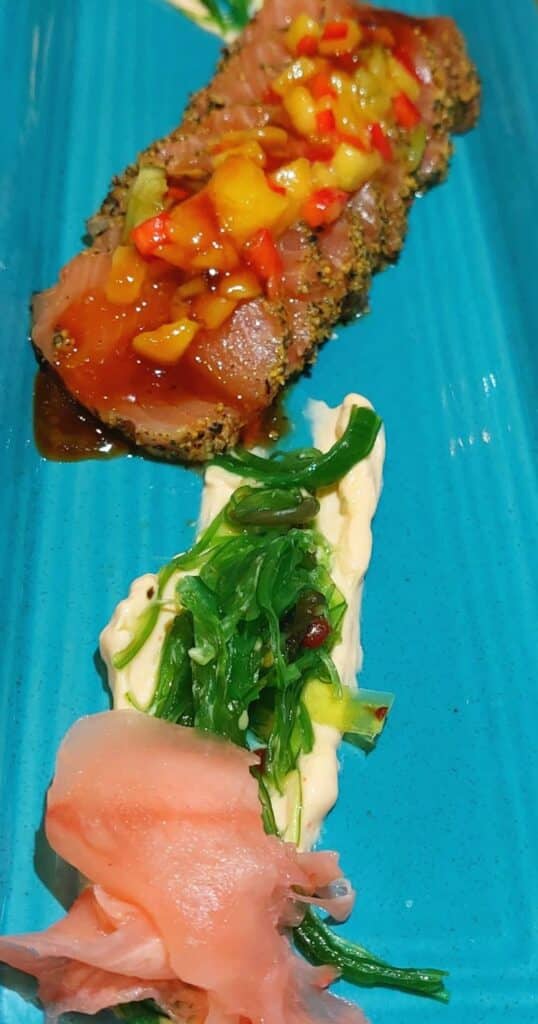 Andi Ziller, the chef, has been on the Coast for more than thirty years, with experience of market cuisine in different types of restaurants, which has allowed him to get to know the territory, local productions and customer tastes. His way of cooking part of the product, of a good raw material and hence his personal elaboration. So in Candela's menu we find dishes that seem "classic" but are creative and original interpretations that surprise both for their flavor and their presentation.
At the door you are greeted by Elsa Ibañez Ferrer, the event & communication manager, who explains how they have renovated the previous environment, taking advantage of the spaces in a more functional way, but without giving up decoration and design. That is why we find a bright bar at the entrance where you can have an aperitif while waiting to sit down at the table, just like on the top floor, where a huge high wooden table prevails, with stools and a glass ceiling that in summer opens up to the starry sky of Marbella.
Elsa tells us that, during the week, the upstairs rooms are dedicated to groups, meetings or corporate events, since they have their exclusivity and are directly connected to the kitchen. The style is sober and elegant at the same time, decorated with works of art that change as the exhibition ends.
Our gastronomic journey has started with a rustic pâté to share, whose texture and flavor is totally different from the classic foie pâté. Andi mixes the poultry livers with a few pieces of pork and spices without pressing the meat too much, so they melt into a bed of caramelized onions, in their tasty tenderness.
We also shared a pepper and lemon marinated salmon, dressed with spicy sour cream, teriyaki, wakame, mango sauce. The starters include classics such as pil pil prawns, burrata or Iberian ham, but also specialties such as porra antequerana, duck maigret or baby sprout salad.
The menu of the main dishes touches on almost all animal meats (from the Iberian pigs, to the suckling shoulder, passing through the poularda or the low loin of veal) each one of them with a very original garnish of vegetables and sauces. The duck maigret with red wine ginger sauce is a dish that fuses European cuisine with Asian touches, the result of which is an authentic delight.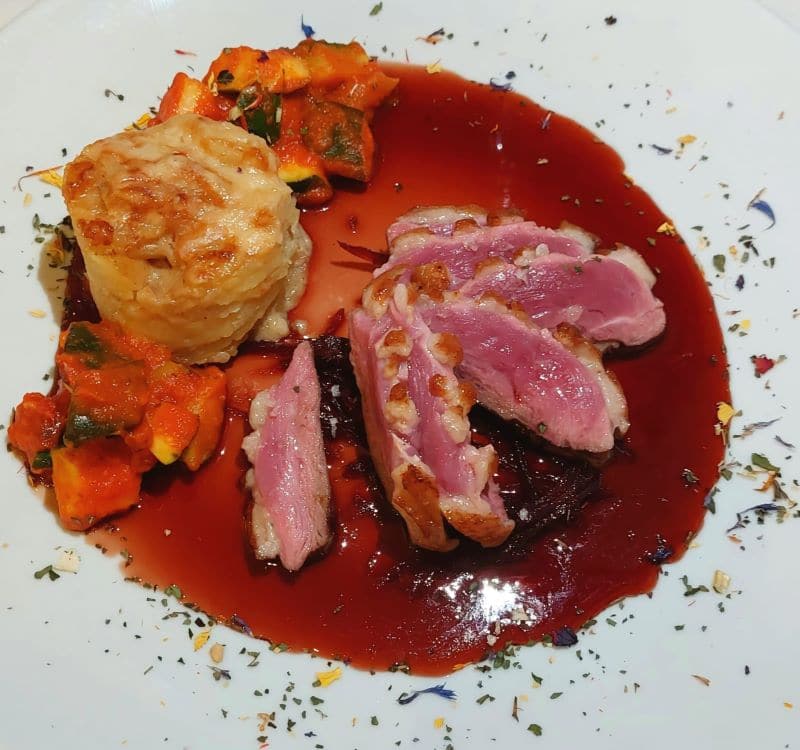 Regarding fish, the menu is designed to satisfy all palates: from ceviche lovers, to fans of baked fish, to those passionate about stew. Surprising salmon teriyaki with passion fruit caviar in its original combination with fried rice and pak choi.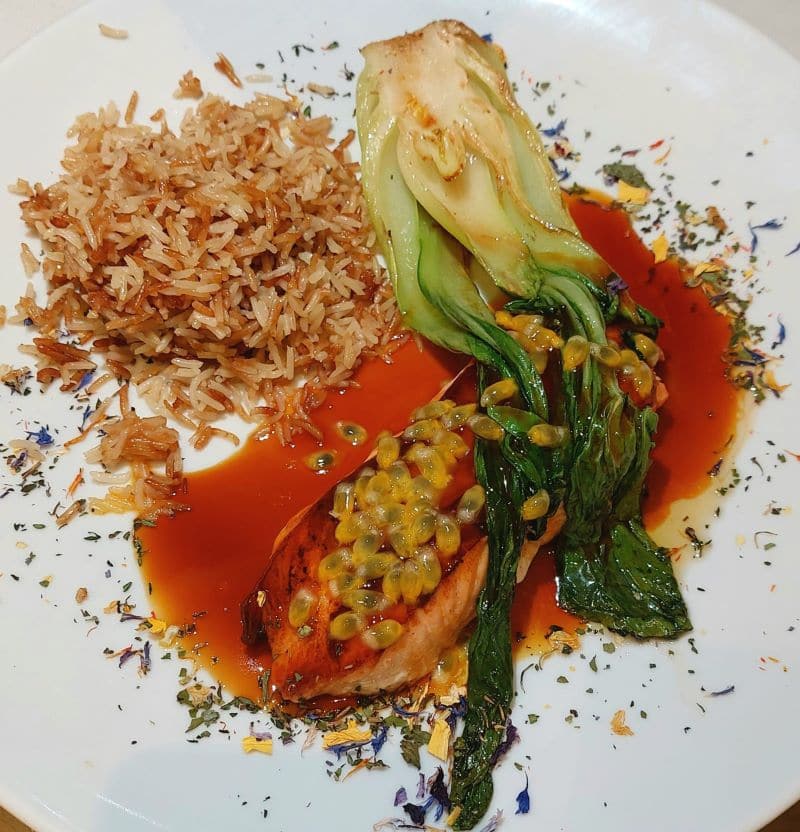 In the room, the boss is Andi's wife, also of half-German, half-Austrian blood, but with 100% Spanish speech, affection and heart. They make a good tandem and stand out for their family treatment, showing that each dish is prepared daily and with fresh products of the best quality.
We finished with an assortment of desserts including an apple strudel, a cold chocolate and coffee cake with mascarpone cream, a lime and cheese tart with mango coulis and an excellent roasted caramel mousse. All homemade naturally.
Both Elsa and Andi have announced an autumn season full of surprises and events, to bring the resident public of Marbella closer to knowing the restaurant that is open both at noon and at night.
The next event will be next Thursday, October 20 at 8:30 p.m. with a three-course pairing dinner with three wines from the Otazu winery. The price is 43 euros per person and reservations are recommended at no. 646 888 431.
More details about menu and wines at www.candelamarbella.com