The House of KARL LAGERFELD proudly announces that construction has commenced on the KARL LAGERFELD Villas luxury residential project in Marbella, Spain. The unprecedented development consists of five spectacular villas that celebrate Karl Lagerfeld's passion for architecture, photography and interiors, further linked with innovation and sustainability across every design detail. It is the KARL LAGERFELD brand's first residential endeavor in the world and will set a new milestone for quality, efficiency, and exclusivity in everyday living.
First announced in late 2021, KARL LAGERFELD Villas is being constructed in collaboration with Sierra Blanca Estates — the Spanish developer of luxury-branded residential projects — and The One Atelier, the international architectural studio specialized in real estate under the tutelage of major brands. In an event celebrated on October 20, 2022, ground was broken on the plot of more than 9,000 sqm located in one of Marbella's best residential areas, known as "Marbella's Golden Mile." The anticipated key handover to private owners is scheduled for the third quarter of 2024.
"Karl's vision always was to open the door to another world and he did this day in day out in many ways. Architectural creation formed an integral part of this vision and we are proud to take this legacy into the future," says Pier Paolo Righi, CEO of KARL LAGERFELD. "KARL LAGERFELD Villas presents five owners with the opportunity to experience Karl's iconic creativity and passion for architecture, in a unique and exclusive way. We're excited by the enormous enthusiasm the project has generated since the first announcement and look forward to seeing these exceptional properties
come to life."
"Each step forward in this project reaffirms its unparalleled nature," says Carlos Rodriguez, CEO of Sierra Blanca Estates. "The project, the commitment to sustainability of all those involved, and the international interest it has generated are an expression of the new paradigm that each of these residences will represent in the world and on the Costa del Sol. We are talking about an original project, a brand experience, five jewels of residential architecture with its own authorship."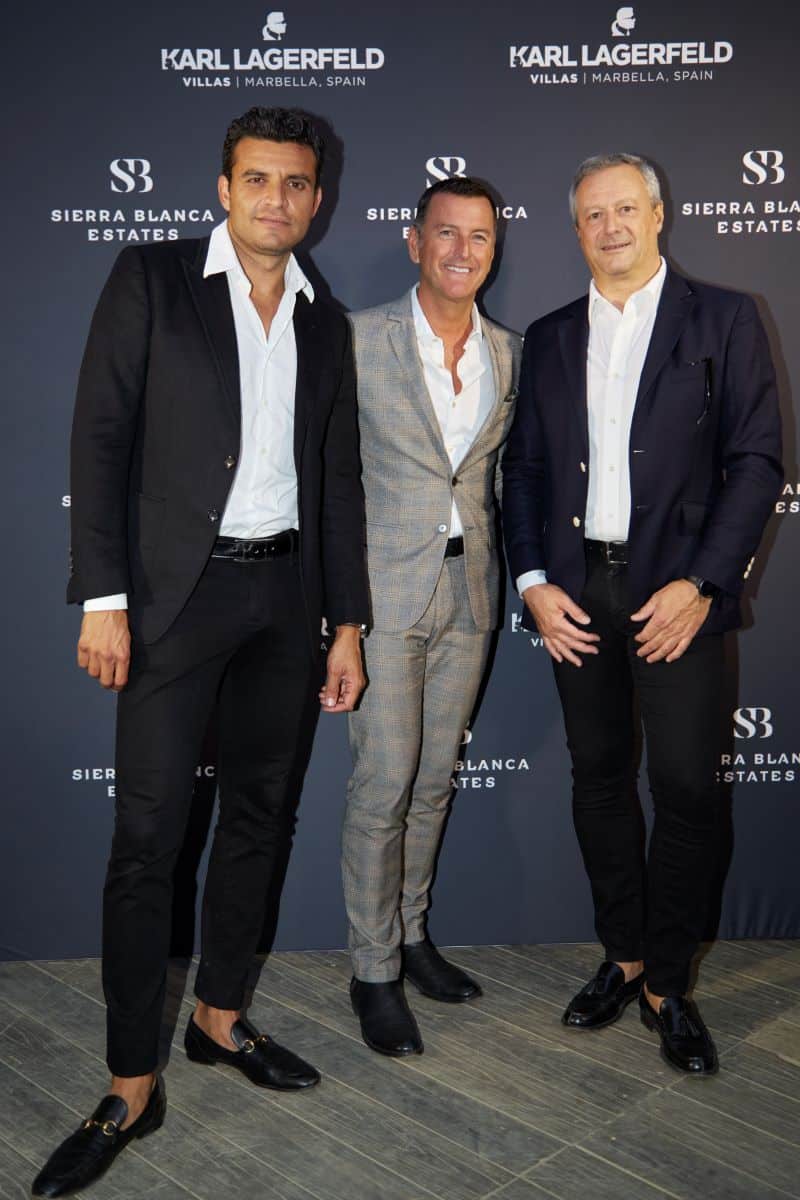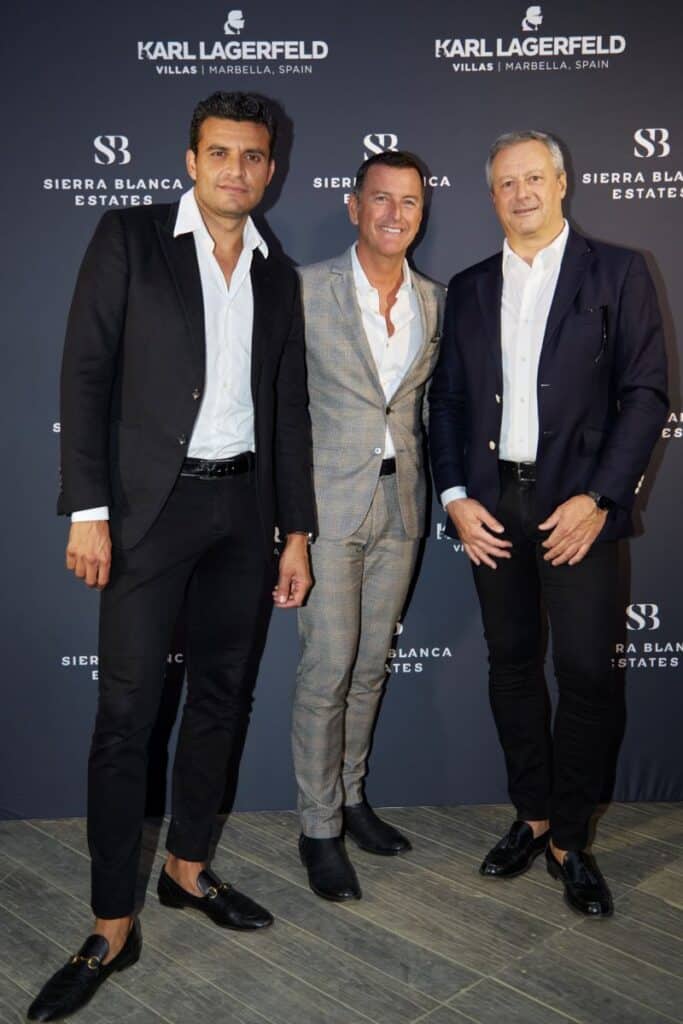 "Each step of this project – from Masterplanning to the finest interior details, has been carefully studied, meticulously investigating Karl's life, his passions, his values, his work.
And translated into a unique and never-before-seen architectonic language," said Michele Galli, CEO of The One Atelier studio.
First villa already sold, with enormous interest for the remaining four
The first villa has already sold, with a long list of international buyers and investors interested in acquiring the four remaining properties. According to sales forecasts and given the enormous desire for the limited number that remain, prices may be exceeded in the coming weeks as the project advances.
"We are very proud to announce this first sale in the KARL LAGERFELD Villas Marbella project," shares Carlos Rodriguez, CEO of Sierra Blanca Estates. "This commercial milestone writes the future of our company in which — together with KARL LAGERFELD and The One Atelier — we lead a very qualitative market setting the trend with a project where brand, sustainability and luxury experience coexist together."
An expression of Karl
The villas will each have their own name inspired by the history and universe of KARL LAGERFELD: Lucky 7, Icon, St. Germain, Ramatuelle and Runway. Further reflecting his vision of effortless luxury, KARL LAGERFELD Villas will be a tribute to the iconic creator through the concept details that will determine not only the design, but the differential construction of each villa. The Maison KARL LAGERFELD will further develop iconic pieces and furniture options, offering each client the opportunity of a full KARL LAGERFELD customization experience.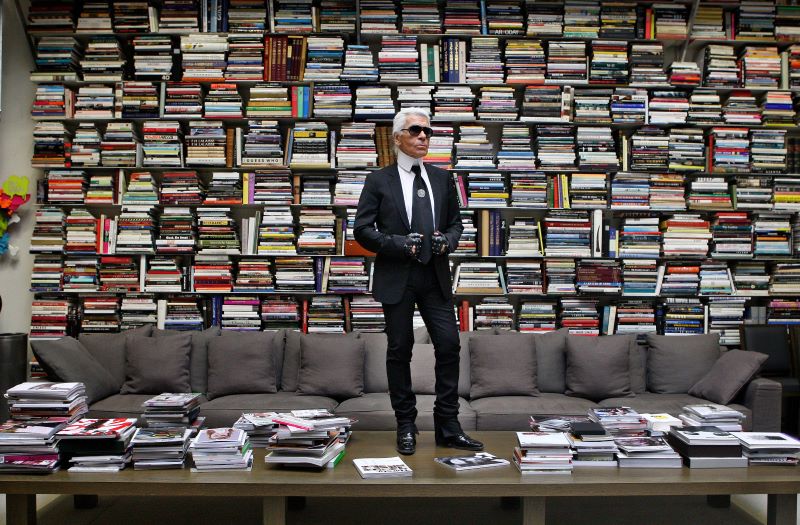 The future of luxury living
Unique in terms of their architecture and individual personalities, the villas will form a residential complex completely integrated into the natural landscape where they are built. With surface areas ranging from 1045 to 1305 sqm, the homes will accommodate four levels (three floors and a basement), a swimming pool, a private garden, a spa, a cinema room, and spacious bedrooms. Each will be surrounded by calming and serene areas for mindfulness, plus natural water ponds and pedestrian paths with private access to the individual villas.
Embracing natural surroundings
Nestled between the sea and the mountains, the location will act as a "lung" of the master plan. Landscape architects have envisioned "islands" that mix colors and scents inspired by the gardens that Karl Lagerfeld loved. The ground floor living spaces embrace transparency and remove visual boundaries to the gardens and nature — opening onto the infinite landscape. Large portions of roof and courtyards will be covered with vegetation that allow each villa to "breathe" naturally.
The project further includes the construction of over 2km of bike paths that will connect the villas' site to the sea and encourage alternative mobility in the most exclusive areas of Marbella. KARL LAGERFELD Villas will also support an urban forestry strategy by planting up to 350 trees, thus contributing to the biodiversity of the area while helping to reduce CO2 emissions.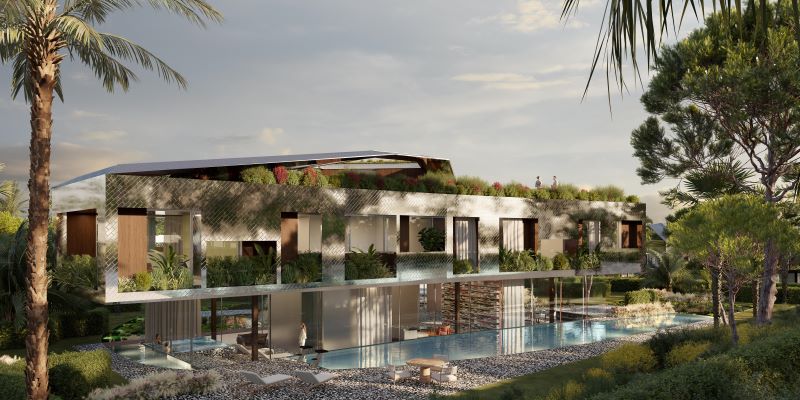 Building a better future
Reflecting KARL LAGERFELD's ongoing commitment to building a better future, the project boasts a clear vocation for sustainability and minimal impact on the environment. The villas will be constructed using mixed wood structures and innovative materials like reflective synthetic ceramics, finished with white gold dust and chosen to wrap each house to create a polished and semi-reflective effect. Materials that are biodegradable, recyclable and have a radically lower impact on the carbon footprint than those traditionally used.
Furthermore, solar panels will optimize overall energy consumption, while home automation systems will manage and control additional energy consumption. Geothermal features and a rainwater recovery tank will promote circular needs that will be implemented in water mirrors, swimming pools, green roofs, and an irrigation system for the entire plot.
Karl, the architecture lover
As Karl's journey became increasingly multidisciplinary, he found himself involved in various projects for interior design and architecture — both subjects that deeply fascinated him. His resulting work can be found in places like Paris, Miami, Berlin, Taiwan, Monte-Carlo, Singapore, Toronto, and more. His final projects included a lavish renovation of Les Grands Apartments at the Hôtel de Crillon in Paris, and The KARL LAGERFELD Hotel in Macau.
Brand awareness
The launch of KARL LAGERFELD Villas builds upon ongoing moments of global recognition for the brand. Earlier in October, it was announced that Karl Lagerfeld will be the theme of the Metropolitan Museum of Art's 2023 Exhibition and Costume Institute Gala, Karl Lagerfeld. A Line of Beauty. Furthermore, the brand is celebrating the recent success of CARA LOVES KARL, a collection designed in collaboration with actress, model and muse Cara Delevingne.