The third edition of SUTUS by Les Roches will feature well-known international figures from the underwater world. Fabien Cousteau, first grandson of the legendary French explorer Jaques Cousteau, will be one of the protagonists of this third edition.
At SUTUS by Les Roches this year, Fabien Cousteau will present the latest on PROTEUS™, the underwater equivalent of the International Space Station.  The first station, as part of a network of habitats, will be located near the coast of Curaçao.
Accelerating solutions for human and environmental health
Fabien Cousteau and Proteus Ocean Group, Ltd. are building and will operate PROTEUS™, a state-of-the-art modular underwater living complex, observatory, and global collaborative platform that will enable both the private and public sector including aquanauts, scientists, astronauts, filmmakers, visitors, artists, educators, students to conduct research, develop new applications, build innovative technologies, and share their stories with the world.
PROTEUS™ will drive solutions and innovation through the time acceleration of ocean exploration, advancement of scientific discovery, and facilitating the human-ocean connection by engaging global communities. By leveraging storytelling, immersive experiences, adventure and education, PROTEUS™ will bring ocean science to life for global audiences and change the way we interact with the ocean.
A unique trajectory on our planet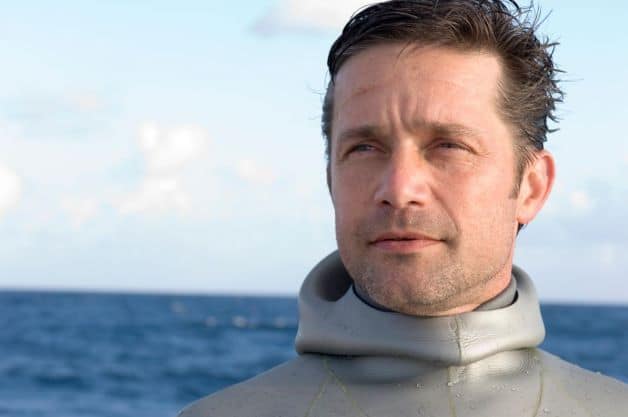 Fabien Cousteau has an unattainable career thanks to his passion for the oceans and adventures under the sea. The most international aquanaut spent his early years aboard his famous grandfather's ships, Calypso and Alcyone; and learning to dive on his fourth birthday.
He is well known for his study of sharks. Between 2000 and 2002, Fabien was an Explorer General for National Geographic and collaborated on a television special aimed at changing public conceptions about sharks called "Attack of the Mysterious Shark".
Between 2003 and 2006, he produced the documentary "Mind of a Demon," which aired on CBS. With the help of a great team, Fabien created a realistic 14-foot, 1,200-pound shark submarine called "Troy," which allowed him to immerse himself in the world of sharks, giving viewers an unusual insight into the mysterious creatures and, often misunderstood.
For the next four years (2006-2010), Fabien was part of a multi-hour series for PBS called "Ocean Adventures" with his father, Jean-Michel Cousteau, and his sister, Céline, inspired by the famous PBS series of His grandfather's 1978, "Cousteau's Odyssey." Fabien has also been working with local communities and children around the world to help restore local aquatic ecosystems.
In 2014, Fabien and his team of aquanauts embarked on Mission 31, the longest scientific expedition to take place at Aquarius, the world's only underwater marine laboratory located in Florida. Fabien's Mission 31 broke new ground in ocean exploration and honored the 50th anniversary of his grandfather's original life-underwater experiment (Conshelf Two) by going deeper, longer and further, while broadcasting the Mission live on multiple channels educating and exposing the world to the adventure and mystique of our blue planet.
Back in 2016, he also founded the Fabien Cousteau Ocean Learning Center ("FCOLC") to fulfill his dream of creating a vehicle to bring about positive change in the world.
SUTUS 2022 will kick off on September 28 in Marbella and will be held until the 30th, in a hybrid format. The first day in person and the next two virtual. It is promoted by Les Roches and has the support of the Ministry of Tourism of the Junta de Andalucía, Extenda, Tourism and Planning of the Costa del Sol, Acosol and Pisces VI.
OPEN REGISTRATION
For being a subscriber, you have a 25% discount. Enter the code SUTUS22 and click Validate on the registration form.