Following years of growth, Talenti, the iconic Italian high-end outdoor brand, is accelerating its internationalization process and, after opening stand-alone stores in Milan and the Netherlands, is launching its first flagship store in Spain, the second largest European market by sales volume.
The location chosen for this important launch was Puerto Banus, an exclusive resort that needs no introduction and which represents the glamorous and sophisticated soul of the Costa del Sol that has always hosted the world's elite.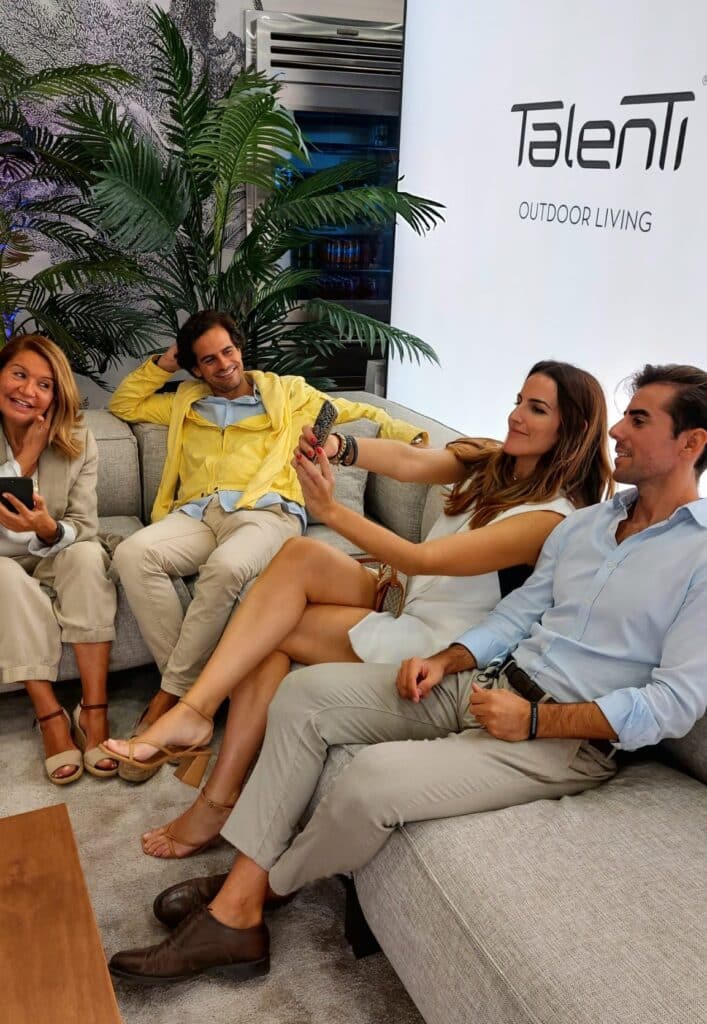 The area
Talenti Marbella, is the name of the space located in Avenida Julio Iglesias 1, in the heart of Puerto Banus, one of the most popular areas for all types of visitors, including both locals and tourists. Majestic villas and dream yachts make this a paradise for a company that has made luxury an inspiration and the combination of style and taste its defining characteristic. Numerous luxury yachts are docked here, accompanying the most exclusive boutiques in the fashion world, the most iconic department store on the coast – El Corte Inglés, and legendary restaurants that have made history in this magnificent destination.
The architectural project
Extending over two levels and a total surface area of 350 square meters, the flagship store boasts spectacular, street-facing display windows that, take architectural advantage of the double height, creating a very modern and contemporary setting. Ludovica+Roberto Palomba also contributed to the atmosphere with scenic backdrops composed of backlit panels showcasing hand-drawn graphics by Italian design's most glamorous couple. A showroom where the refined combination of dark shades, warm materials, diffused lighting, and plenty of green create the perfect atmosphere to present Talenti's collections.
The concept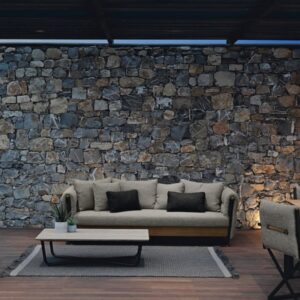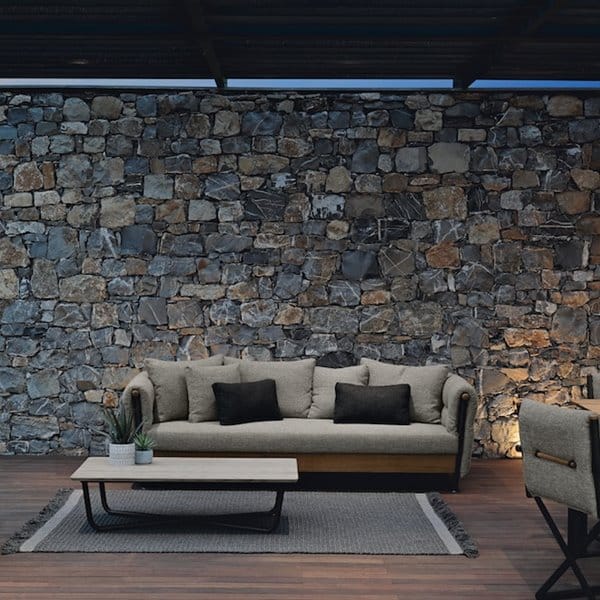 In a global context that has inspired many brands to be cautious, the company has chosen to go against the tide and forge ahead with its investments. Talenti Marbella aims to be the benchmark for Italian outdoor furniture in Spain, a place that nourishes culture by offering a dream called design. All of the collections offered by the Italian brand, which includes furniture, accessories, and lighting, invite the customer to embark on a sensory journey.
The store is focused on attracting customers who identify with the values of elegance, quality, uniqueness and who love to surround themselves with exclusive and extremely functional pieces. Conceived as location for customers to experience the world of Talenti, the store is also dedicated to serving architects, builders, planners, and interior designers. Highly qualified staff accompanies the customer along their creative journey, giving life to real concepts in both the residential and contract sectors, anticipating trends and satisfying the needs of a constantly evolving market.
The location: an immersive experience
More than 350 m2, divided over two floors, welcomes the different collections and creates a space that allows customers visiting the showroom to live a total design experience.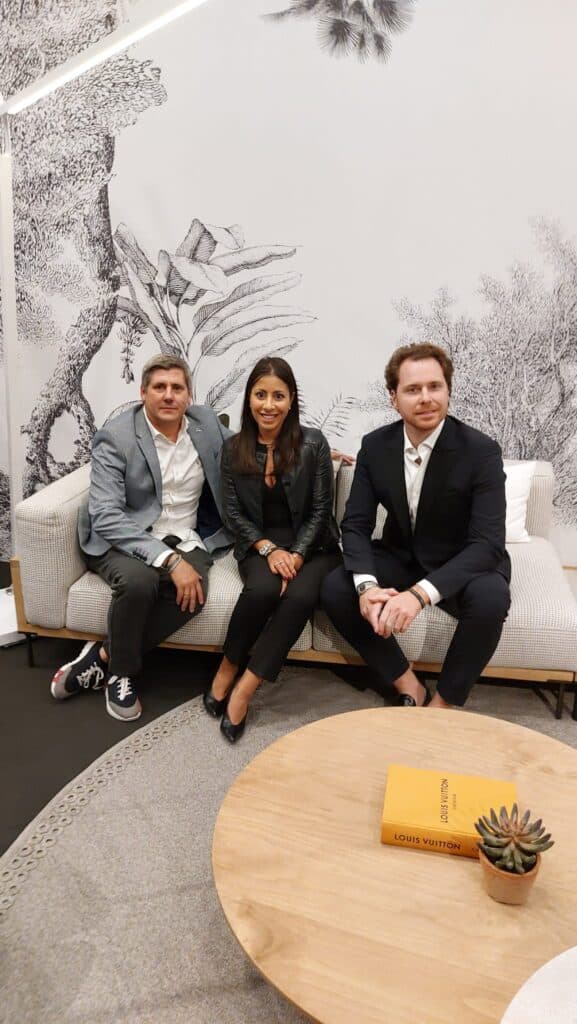 Separated into different environments, the store is home to the entire Talenti universe. Iconic lines such as Casilda, Cruise, Cleo, Cliff, and Panama are now flanked by new proposals such as Argo, George, and Tikal. Be inspired by the wide range of products that embody the perfect combination of timeless elegance, design, and comfort. Welcoming showcase areas with a relaxed allure frame the great protagonist: design in all of its guises. The brand's broad selection of products will be offered in evolving settings, in line with Talenti's dynamism. "The flagship store – confirms Fabrizio Cameli, CEO and Founder of the brand – is conceived as a flexible and reconfigurable exhibition space, which invites visitors into an immersive and authentic brand experience of Talenti's products and style. Working with prestigious names such as Ramòn Esteve, Ludovica+Roberto Palomba, Marco Acerbis, Nicola De Pellegrini, or Christophe Pillet, allows you to have an exceptional space, in continuous evolution, constantly changing, like design itself."
Services
Thanks to the architects and designers who collaborate with the brand, Talenti Marbella is a permanent laboratory where customer and brand come together to give life to a fantasy that then becomes a reality. Whether contract or residential, Talenti offers outdoor solutions that are able to anticipate trends and interpret personal tastes.
Talenti Marbella features a large outdoor area for events, presentations, and temporary exhibitions.
Internationalization
Talenti Marbella is an investment that underlines the Spanish market's importance for the brand: "Distribution is a very important asset for Talenti – explains Edoardo Cameli, the brand's Sales & Marketing Director – and in recent years the brand has strengthened its offer in terms of product lines, the completeness of our selection, and the variety of finishes. The opening of our flagship store in Puerto Banus is part of a large-scale internationalization strategy, indicating our desire to amplify the visibility and availability of our collections in the area, with the ultimate goal of enhancing Talenti's presence on the international market. The Marbella flagship store was designed to fully represent the distinctive characteristics of the brand: unique design and identifiable style, attention to research and innovation, offering its customers customized design and planning, and a high level of service based on attention to detail, experience, and listening. This new space represents a further step forward towards establishing a presence in the company's most strategic markets. Each Flagship store aims to create the atmosphere of an outdoor temple where you can discover not only our products, but also the entrepreneurial philosophy behind them. We can anticipate – he concludes – that there will also be a location opening in France soon, but it's still too early to offer further details."