The grand opening party of the new Sephora Playa Marbella has kicked off the summer season on the Costa del Sol: hosted by Alice Campello and her brand Masqmai, the event held at Trocadero Petit brought together many of the most relevant influencers in our country, who came to see first-hand both this new establishment and Alice Campello's own Masqmai cosmetics, on sale at Sephora and now one of her best-selling brands.
Sephora Playa Marbella is located in the Marina of Puerto Banús. In the words of Monica Cigognini, General Manager of Sephora Iberia, "the shop is situated in a unique location, one of the most emblematic areas of luxury tourism in Spain. Sephora Playa Marbella is in a privileged position, – which will allow customers to arrive in their own boat," she said.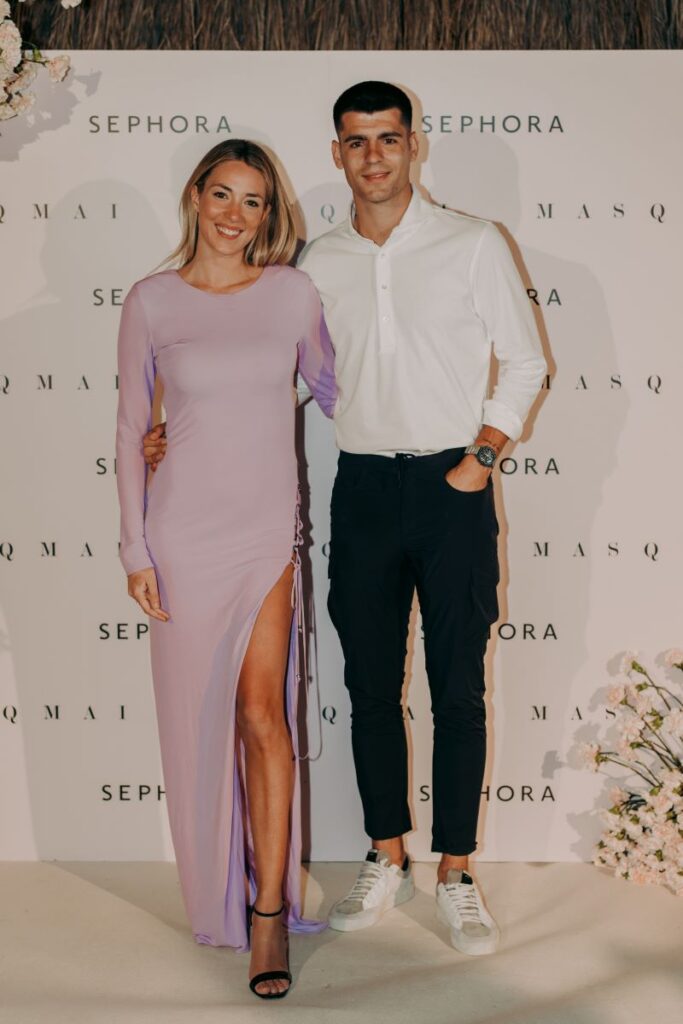 This new Sephora shop – which this year celebrates its 25th anniversary in Spain – is part of the exclusive Sephora Playa concept, of which there are only four in the world, all in iconic destinations: Ibiza, Mykonos (Greece), St. Tropez (France) and now, from May 2023, also in Marbella.
This new Sephora shop is 145 m2, with 100 m2 dedicated exclusively to sales. In addition to the Sephora style references, such as its famous black and white striped calpinado, other details typical of the surroundings have been maintained – including two towering palm trees that have been respected and preserved in the store.
Sephora Playa Marbella is designed to offer a unique experience in beauty and the latest product trends. From loyal customers to those looking for new options, Sephora always offers a personalised shopping experience that includes the latest technology and the best service, added Monica Cigognini, General Manager of Sephora Iberia.
Created in 2018 by Alice Campello, Masqmai is based on three essential pillars: clean beauty, cruelty free and science backed, working with pure ingredients and highly effective formulas that combine the best of nature and science. The brand arrived at Sephora Spain in autumn 2022, becoming one of the retailer's best-selling brands.