MarXa, the new gastronomic concept at SO/Sotogrande SPA & GOLF RESORT, offers a culinary experience centered around local and seasonal ingredients, curated by Chef Leandro Caballero. This open-air restaurant with panoramic views of the Mediterranean is the perfect place to savor the warmth of the grill, enjoy live music, and indulge in cutting-edge cocktails in a casual and joyful atmosphere.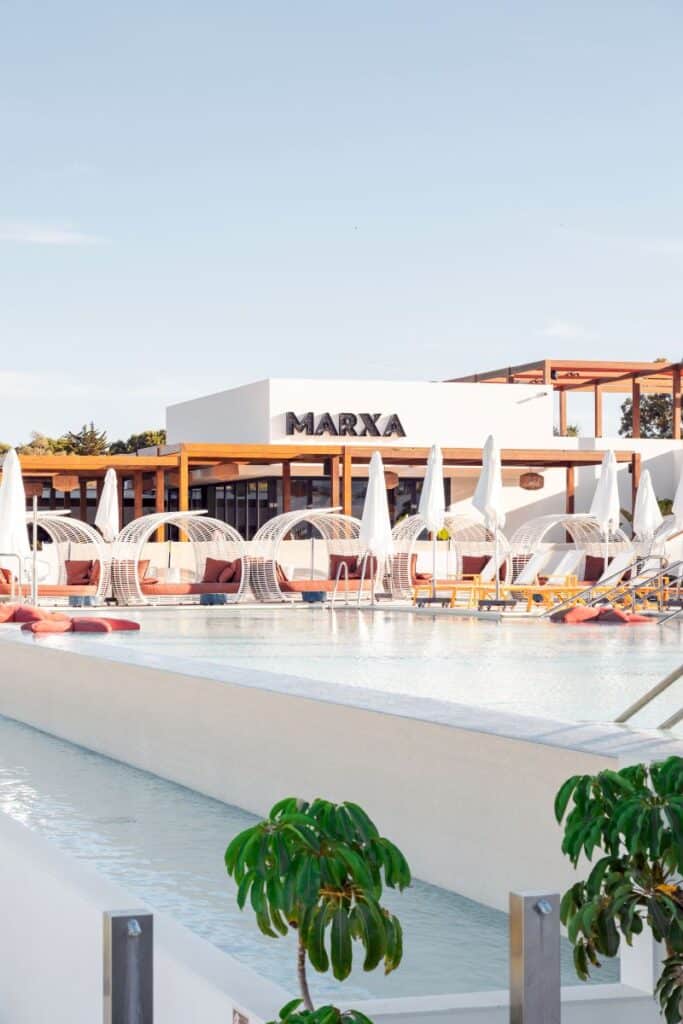 The five-star resort's beach club is now the ultimate "place to be" in Sotogrande, where you can extend your summer days and unwind after a boat ride, a round of golf, or water sports. The centerpiece of this space is a magnificent five-meter-long wood-fired grill that imparts a distinct smoky flavor to the various dishes. Additionally, a menu of snacks and cocktails is available.
MarXa also features a VIP area overlooking the infinity pool, offering a perfect setting to unwind and enjoy the evening, with a notable décor highlight being a nearly three-meter-tall giraffe sculpture from El Taller de Piñero, created by urban artist D. Darko under the commission of Al Aire Libra.
Drawing inspiration from the Mediterranean, MarXa's menu revolves around the authentic flavors of the grill and wood-fired cooking. The emphasis lies on fresh fish and carefully selected meats, cooked with honesty on their majestic wood-fired grill.
The menu boasts an array of enticing starters perfect for sharing, such as thinly sliced red tuna with dill-infused oil and radishes, gazpacho with roasted Conil tomatoes, grilled avocado with nectarine, red chili, extra virgin olive oil, and honey, as well as Sanlúcar de Barrameda langoustine carpaccio cooked in garlic. The menu also includes a section dedicated to vegetables, featuring grilled eggplant with chimichurri and cauliflower with pipirrana dressing. Not to be missed are the espetos, a specialty of MarXa.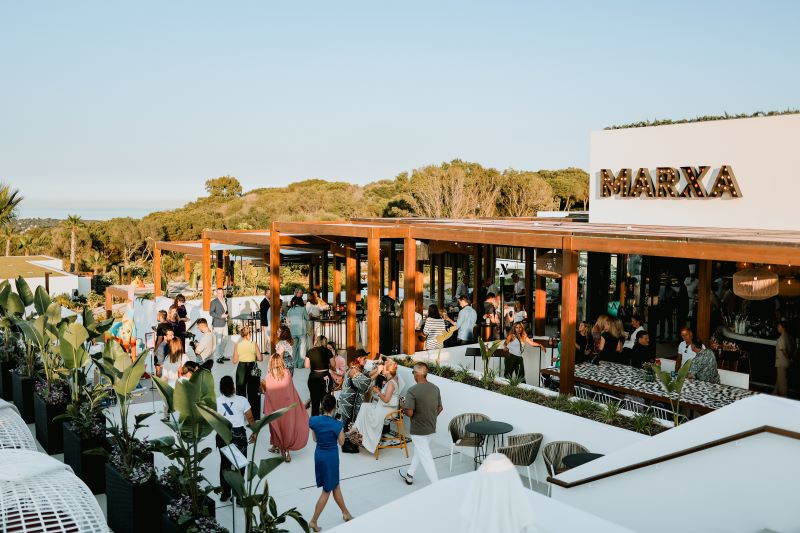 The beach club invites guests to experience the warmth of the grill through their selection of fish and Argentinean cuts of meat, cooked over charcoal made from locally sourced orange and lemon trees. This section showcases Angus beef cuts like sirloin, strip loin, and skirt steak, as well as daily catches such as orange and lemon wood-fired turbot with a garlic, chili, and sherry vinegar sauce, grilled sea bream, and roasted sea bass. These dishes can be accompanied by ideal condiments to enhance the flavors of the excellent raw materials, or by side dishes such as caramelized piquillo peppers, creamy potatoes with goat cheese, or creamed spinach.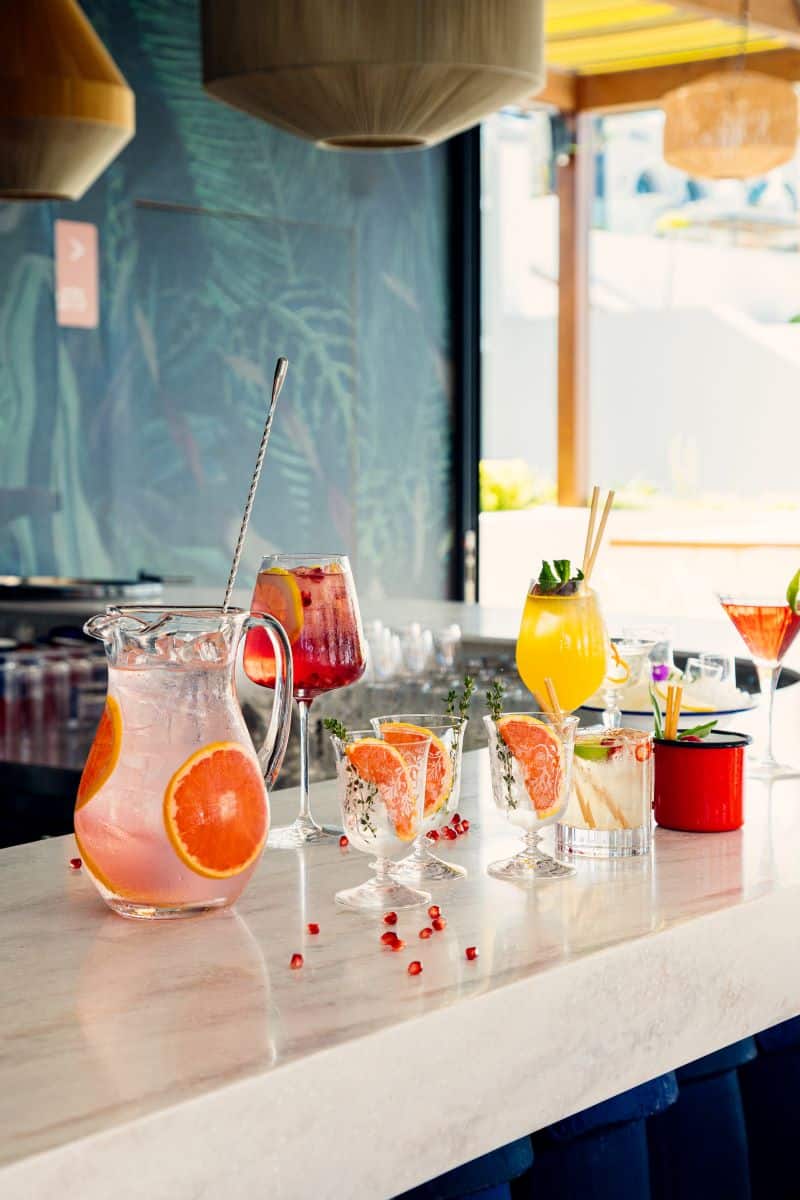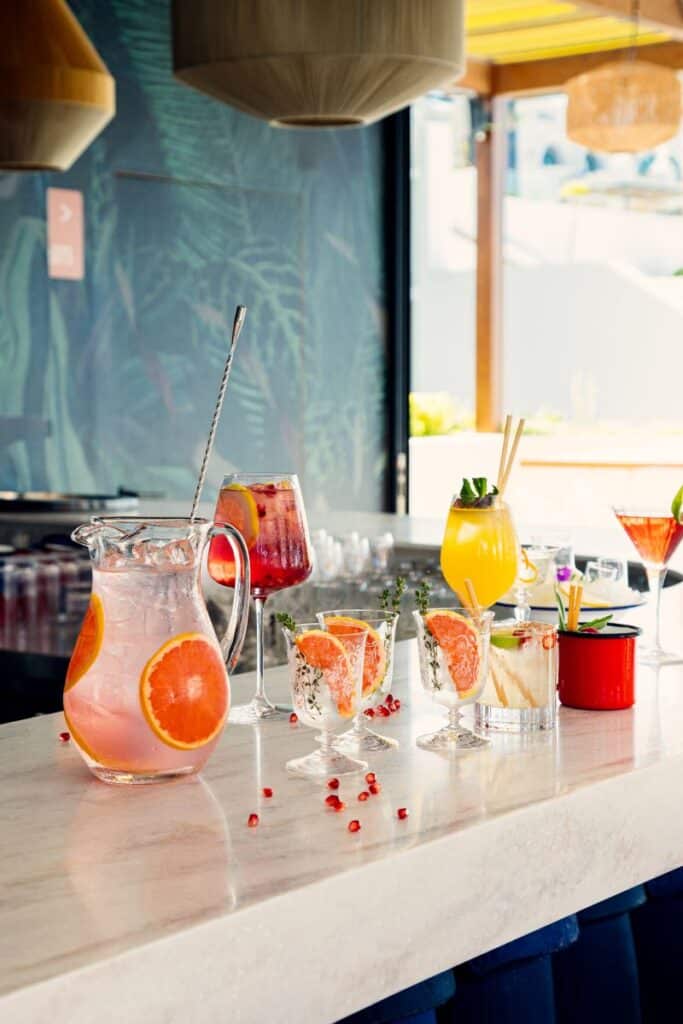 The menu concludes with a sweet touch, featuring signature desserts like roasted mango with yogurt ice cream, grilled pineapple, and watermelon sorbet with Pedro Ximénez. This culinary journey is complemented by an extensive selection of over 40 cocktails, pitchers, freshly squeezed lemonades, and a varied range of national and international wines.
In summary, MarXa presents itself as the ultimate "place to be" in Sotogrande, offering a relaxed and cheerful gastronomic experience with live music and stunning sea views.