When summer arrives and with it the holidays, Marbella becomes a summer hotspot without comparison. In a setting where the heat and the southern breeze bathe thousands of visitors, this fantastic destination will also offer a unique terrace. In the middle of the Golden Mile is the new terrace of Maison Lú, with a gastronomic proposal based on the philosophy and cuisine of the star chef JuanLu with a casual and chic decoration, where you can relax and enjoy the Marbella atmosphere. From June 14, everyone who passes through this trendy restaurant can enjoy this new outdoor space and a menu with Franco-Andalusian tints adapted to all pockets.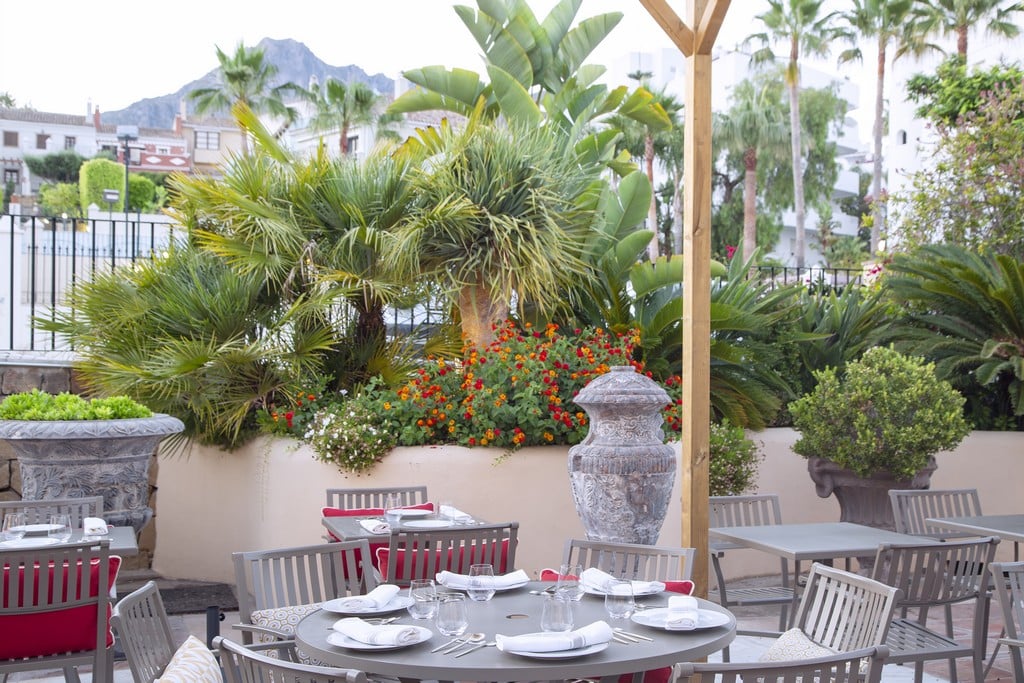 The Boqué Group bets at Maison Lú for a terrace that breathes the philosophy and personality of chef JuanLu's cuisine with Franco-Andalusian-style ambient music that accompanies every bite. The decoration of this outdoor space is an extension of the restaurant, as it continues with the design of the Mexican architect Jean Porsche, bringing the glamor of the Marbella parties in its heyday with a light French touch.
The terrace is decorated by trees, plants, floral patterned carpets and a large fountain that immerse the guest in an oasis of greenery. A new outdoor refuge where you can enjoy a la carte meal in a casual and relaxed atmosphere, which for the day will be accompanied by privileged views of the mountain of La Concha and during the night it will be illuminated by small light bulbs and candles as if it were a classic French bistrot.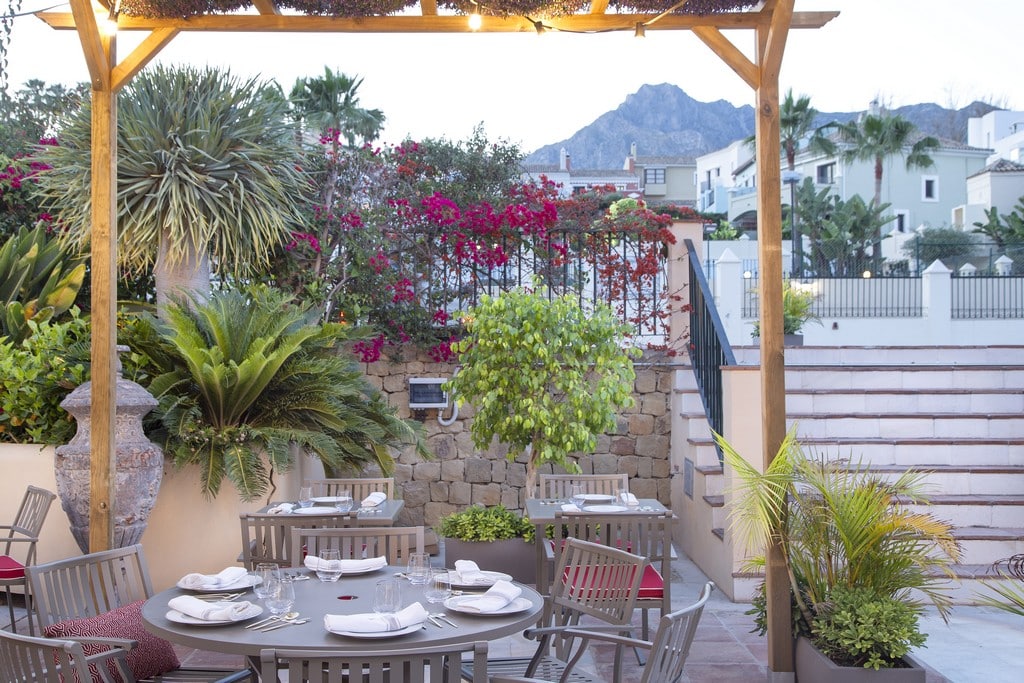 The Cocktails Lú
And what would a terrace without its cocktails be? At Maison Lú we will find a granbarra with direct access to the terrace, where each of the cocktails of the menu will be prepared by your bartender. Diners can enjoy 25 types of different combinations, from the classic to the most original, with unique designs that are consistent with the values of the restaurant.
The Bar Lú
The bar is located in a space adjacent to the winter restaurant with direct access to the terrace. Its decoration conveys the "avant-garde of the rearguard" philosophy of chef JuanLú, providing the retro-French touch through its burgundy stools and geometric floor, which contrasts with the avant-garde brushstrokes of the abstract drawings on the wall and the black bar. This combination between the classic and the current makes this space unique, the perfect place to escape from worries and enjoy the best cocktails in good company and atmosphere.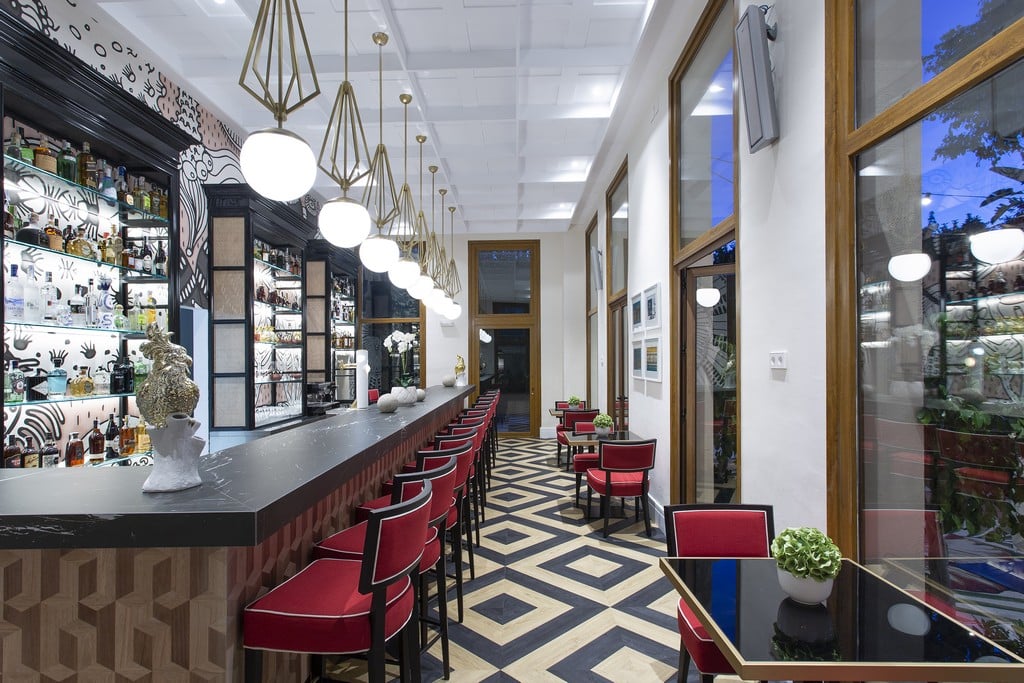 Maison Lú is the new paradise in which the diner will feel comfortable and relaxed and where you can enjoy an open menu accessible to all pockets, as well as high-quality dishes to share in a privileged environment with the best customer service. With these unbeatable features and its new terrace, this new food house aims to become one of the most fashionable restaurants in Marbella.