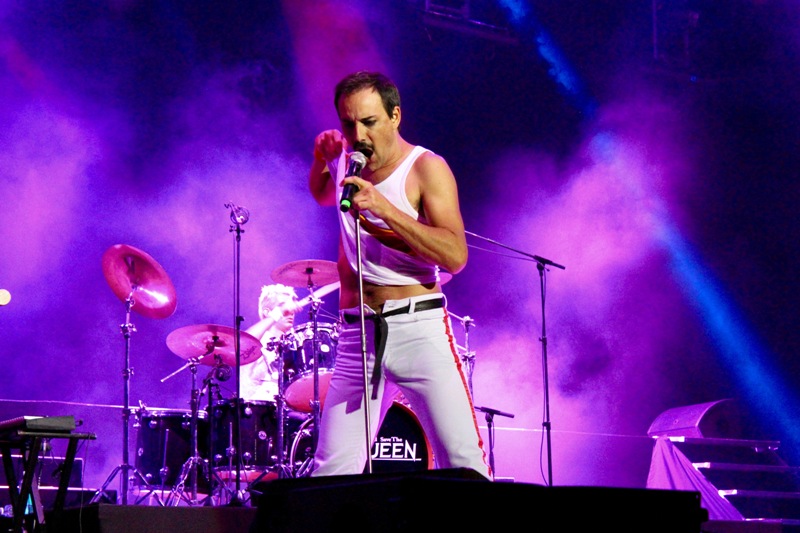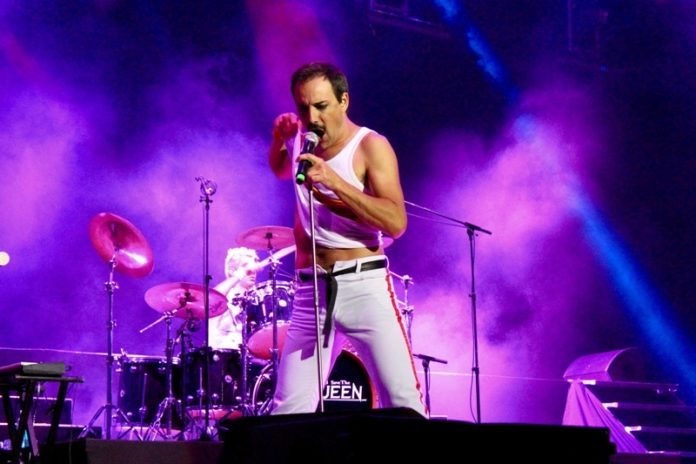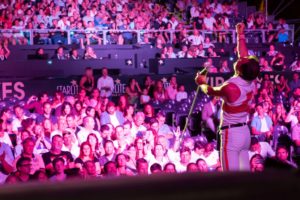 Non è certo semplice il ruolo di cover band: i paragoni con gli originali e le critiche sono pressoché inevitabili, ma i "God Save the Queen" hanno saputo fare rivivere lo spirito di Freddy Mercury e dei Queen alla cantera di Nagueles.
La band argentina composta da Pablo Padín (voce), Francisco Cálgaro (chitarra), Matías Albornoz (batteria) e Ezequiel Tibaldo (basso) ha messo in scena il mitico concerto che i Queen tennero a Wembley nel lontano 1986.
Il gruppo gira il mondo da più di vent'anni rendendo omaggio ai Queen e sono stati definiti dalla prestigiosa rivista Rolling Stone come il miglior tributo alla band britannica.
I God Save the Queen sono anche stati pubblicamente elogiati dalla madre di Freddy Mercury, da Peter Freestone (segretario personale di Freddy) e da Jim Beach, il promotore dei Queen.
Non sono mancati nella esibizione live i grandi classici dei Queen, come "A kind of magic", "Under pressure", "I want it all", "Radio Ga Ga", "Who wants to live forever", "Bohemian Rhapsody". Richiamati a gran voce dal pubblico, la band è tornata sul palco concludendo l'esibizione con "Friends will be friends" e "We are the champions".
Tra il pubblico abbiamo visto il calciatore del Manchester Martín Demichelis che ha festeggiato il compleanno della moglie, la modella Evangelina Anderson.
Fra solo due giorni, il 24 luglio, sul palco dello Starlite Festival sarà il turno di Santana: ancora pochissimi i biglietti disponibili che potete comprare cliccando qui.