A 2-night weekend for mothers and daughters to deepen their bond with each other and leave with a renewed sense of connection.
What to Expect
Positively presented information, activities and conversations around the topic of puberty and changing bodies
The Celebration Day for Girls workshop can have a profound and lasting impact on girls and mothers, in conjunction with the ongoing support of families, friends and other carers
Yoga will increase your bond both with yourself and your Mother-Daughter connection. Being in a positive enviroment with strong female energy will Empower, Engage and Embrace!
By enabling a healthy and grounded experience of the changes of puberty we deeply nourish girls' self esteem, self-awareness and positive body image
Making friends with our cycling bodies help our daughters achieve a healthy menstrual attitude
You will feel deeply nourished and nurtured, free of worry and stress, taking time out together, pressing that pause button from our everyday life and exploring your powerful connection surrounded by nature and stunning scenery.
Deep nourishment, gentle yoga and strong feminine energy
Leaving with a renewed sense of vitality, support and a strengthened mother-daughter bond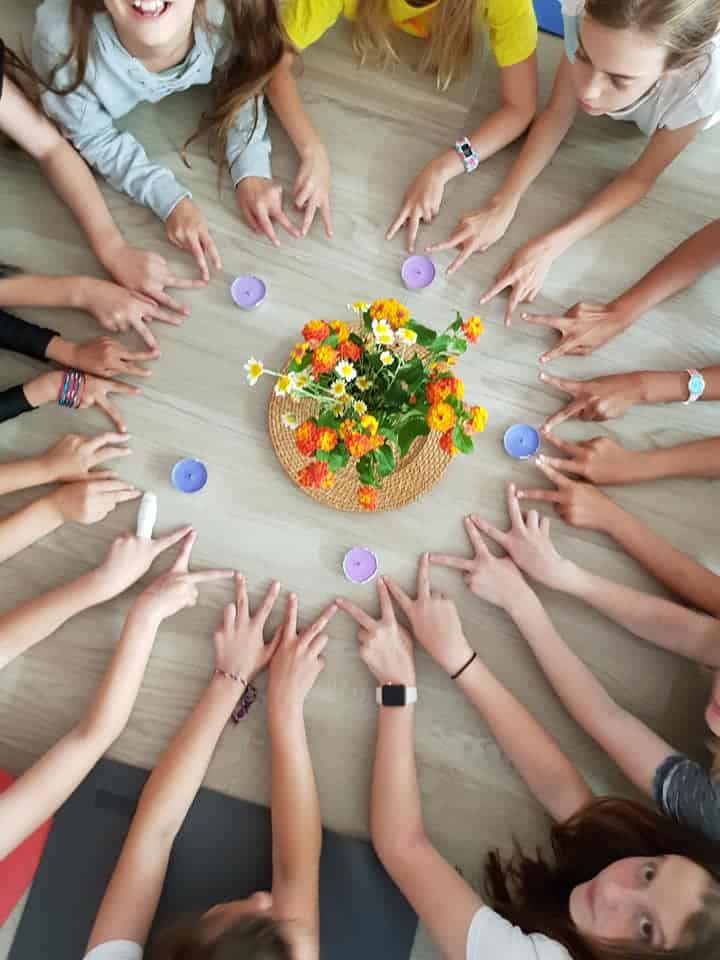 YOGA
During our yoga sessions we will be working on Engaging, Empowering and Connection. Yoga is about union, coming together. Nourishing and celebrating your sacred Mother and Daughter bond.
Exploring our postures with ease, gentleness and care.
Our Yoga practice will nourish the body, build strength and flexibility, encouraging us to slow down and listen to our mind and body.
Building Self-esteem and confidence, reducing stress and enhancing a positive body image and self acceptance.
CELEBRATION DAY FOR GIRLS
This carefully crafted workshop for girls and their mothers is designed to inspire curiosity, wonder and appreciation of the changes of puberty and the onset of menstruation.
With the intention to overturn secrecy and embarrassment, Celebration Day for Girls nurtures connection, normalisation and openness through practical and positive information, stories, crafts and other fun activities. Celebration Day for Girls is now available in over 20 countries.
Further details of Celebration Day for Girls: https://www.themindfulsprout.net/cdg/
For more information: https://celebrationdayforgirls.com
Pricing
EARLY BIRD SPECIAL (SIGN UP BEFORE FEB 20TH) 590 Euros for both Mother & Daughter
REGULAR PRICE (SIGN UP AFTER FEB 21ST) 640 Euros for both Mother & Daughter
PRICING INCLUDES:
Accommodation for 2 nights (Double Room)
Balanced and Healthy meals throughout your stay.
(2 Breakfasts, 1 Lunch 2 Evening meals)
24 hour access to Tea, Coffee and Water
8 hours of A Celebration Day for Girls workshop on Day 1 and 2
4 Yoga sessions in our Panoramic Studio, overlooking the mountain and sea
1 Yoga Nidra Session
All Mats, Blankets and Yoga equipment provided
Free Wi-Fi in common areas and most rooms
Use of all facilities
PRICING EXCLUDES:
Transportation
Alcoholic beverages
Additional **Wellness Treatment options