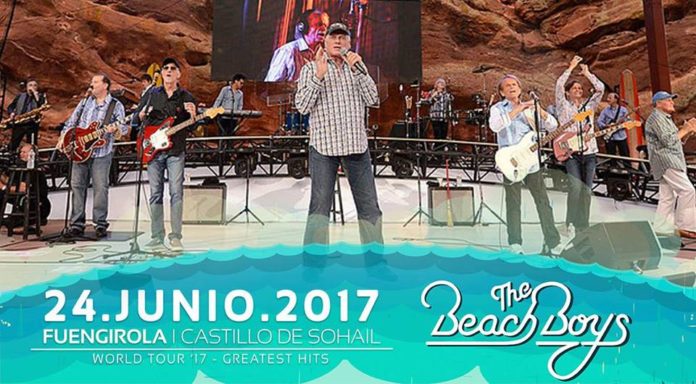 Appuntamento da non perdere questa sera (sabato 23 giugno alle ore 23.00) a Fuengirola per i fan dei Beach Boys, celebre gruppo musicale statunitense formatosi nel 1961 a Hawthorne, cittadina a sud-ovest di Los Angeles in California. I Beach Boys raggiunsero uno straordinario successo commerciale, diventando in breve tempo un'icona giovanile della loro generazione.
Tra i vari riconoscimenti, nel 1988 la formazione originale fu ammessa nella prestigiosa Rock and Roll Hall of Fame e dieci anni più tardi nella Vocal Group Hall of Fame. I Beach Boy stanno celebrando il oro cinquantesimo compleanno con un tour mondiale che li porta stasera a Fuengirola, all'interno del Marenostrum Castle Park Festival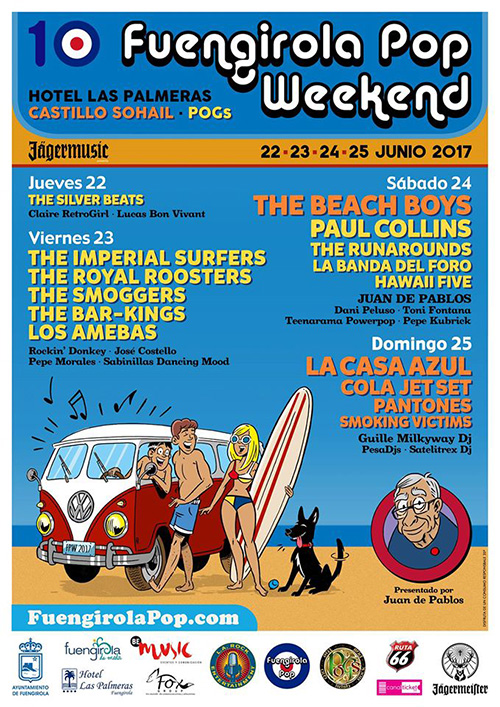 Domenica 25 giugno sullo stesso palco andrà in scena il Fuengirola Pop Weekend, un festival dentro il festival dove numerose band (tra le quali La Casa Azul e Smoking Victims) propongono un mix di Pop, Rock, Powerpop, Punkpop, Garage, Beat, Surf, Soul.
Per informazioni e ticket cliccate sul sito internet http://marenostrumcastlepark.com