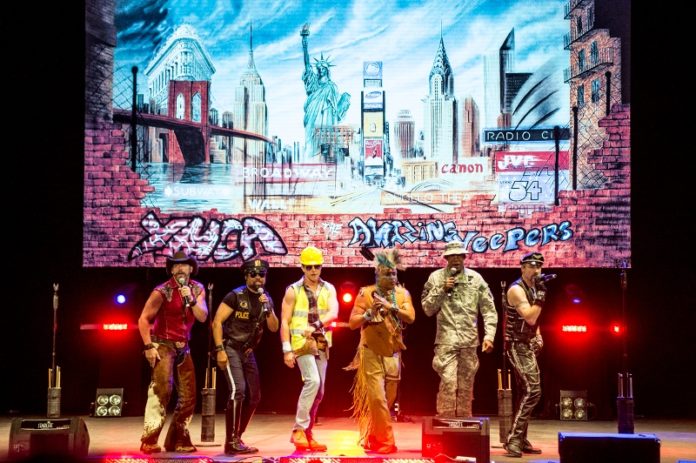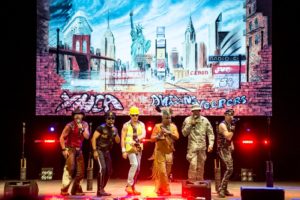 Ieri sera è toccato ai Village People esibirsi nell'auditorio principale dello Starlite Festival e il pubblico presente ha potuto ballare a ritmo dei brani più celebri della band americana.
I sei membri della band, Raymond Simpson (poliziotto), Felipe Rose (indiano), Alexander Briley (militare), Eric Anzalone (motociclista), Bill Whitefield (operaio) y Jim Newman (cowboy) non hanno rinunciato alle coreografie più celebri e agli abiti di scena che hanno reso celebre il gruppo in tutto il mondo e lo hanno fatto diventare una icona gay degli anni 70 e 80.
Tra le grandi hit del gruppo non sono mancate Macho Man, Don´t stop de music, Let´s go back to the dance floor, Navy, Go West o la mítica YMCA che i Village People hanno cantato a grande richiesta del pubblico.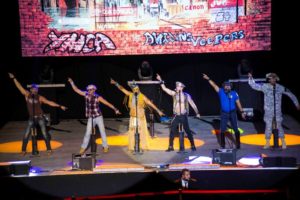 Il prossimo appuntamento sul main stage dello Starlite Festival è con Melendi, noto cantautore spagnolo che presenterà il suo settimo album, il 3 agosto.
Volete conoscere le ultime news sullo Starlite Festival su Twitter? Seguite il nostro account ufficiale https://twitter.com/vivimarbella